1st Sunday of Advent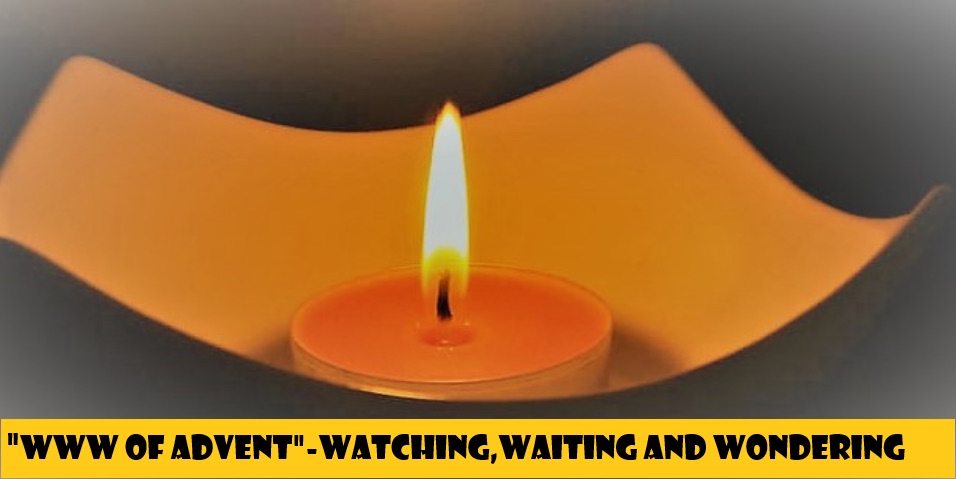 ---
Feast of Saint Teresa of Jesus (Avila) - 15th October
Saint Teresa of Avila a reflection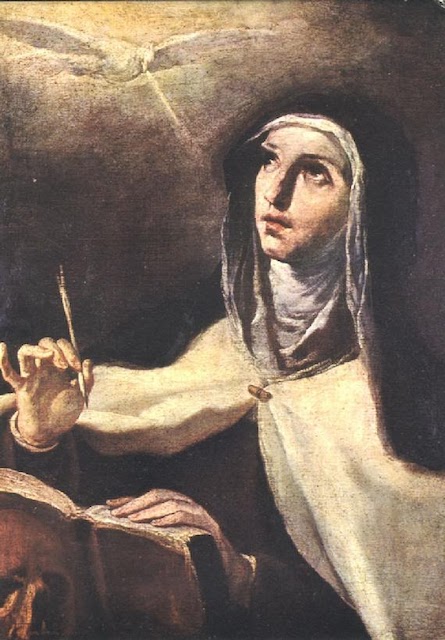 Saints are put before us by the Church for various reasons: to give to praise to God because by honouring the merits of the saints we are honouring what God has created; to give us examples in our way of living our own spiritual lives: to give us companionship – in the communion saints: as assurance of their constant intercession for us before the throne of God.
Saint Teresa has been thus for over five hundred years now and we look to her life and her legacy to the Church with awe and gratitude. What she has to give us is no less relevant today than it was five hundred years ago.
Like all those whom we honour as saints, she did not start out life as a saint. Yes, she was created in the image and likeness of God, but it was the way that she responded to God's call and God's grace that made her a saint.
Her life's work was not at all easy. The vision she had for the reform of her congregation met with such opposition that it almost cut her off in her relationship with God. But she was drawn back by her God, and ironically it was in her realisation of Christ's love for her through his suffering and cross that helped her understand how Christ can transform our lives.
---
Feast of Saint Therese of the Child Jesus
(Little Flower) - 1st October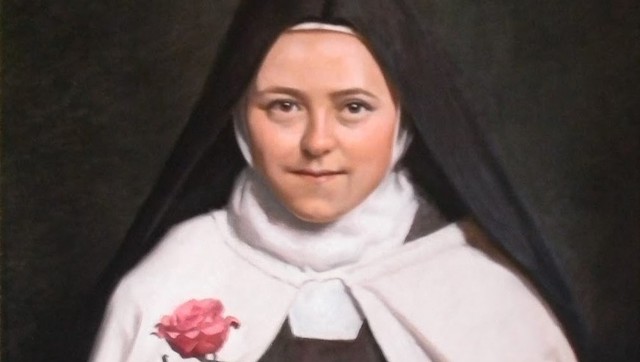 Saints during my childhood years; St Anthony, Blessed Martin and the Little Flower. We had statues, holy pictures of the saints, but of the Little Flower there was a photograph! Somehow that made her more real, more like one of ourselves. Since then I and all of us have seen several photos of St Therese of Lisieux.
The one of her dressed in her Carmelite habit is the most familiar. She is perhaps the most famous Carmelite of all time. The Carmelites take their name from the Holy Mountain of Carmel in Israel. It is a beautiful place, the word Carmel means 'GARDEN LAND': a place of beauty, order, colour where things grow and blossom. It is a place where God can seem so near and it is a place where Carmelites feel at home and can blossom – like flowers – little flowers!
---
The month of creation
(1st September - 4th October)
---
Saint Teresa Benedicta of the Cross OCD
(Edith Stein) Feastday, 9th August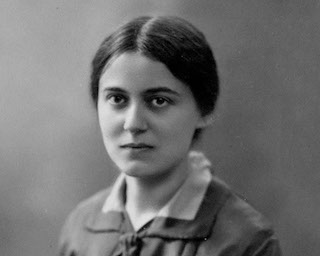 At her canonisation in 1998, Pope John Paul II said "Edith Stein liked freedom. She broke away from her family ties. She even "consciously and deliberately stopped praying" at the age of 14. She always wanted to make her own decisions; … family, school, college, career, working as a nurse, friends …. And yet, at the end of a long journey, she came to the surprising realization: only those who commit themselves to the love of Christ become truly free"
Edith Stein was born in Breslau on 12th October 1891, the youngest of 11 in a Jewish family. Her father died when she was 2 years old. Her mother, who had to work very hard to bring up the family, did not succeed in keeping up the faith of the children. Edith lost her Faith in God and, as Pope John Paul quoted from her, "I consciously decided, of my own volition to give up praying"
At University she studied Philosophy and women's issues. She became a renowned philosopher and associated with a very academic set of people and, as she wrote later, during her first years at University, she was a radical suffragette. On several occasions during her studies she unwittingly came upon evidence of the value of Christian Philosophy but carefully avoided becoming involved.
---

Our Lady of Mount Carmel
(16th July)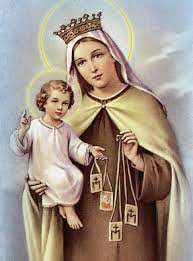 Carmelites originated and took their name from mountain Carmel in Israel. The great prophet Elijah defended the true faith from Mount Carmel and it was there that he slayed the false prophets of Baal. It was understood to be a holy place, a place of pilgrimage, and in the 12th century pilgrims came again and stayed as faithful followers of Elijah. They built a chapel there dedicated to Mary the Mother of God and soon afterwards they called themselves 'Brothers of Mary of Mount Carmel'.
It was a fitting place to form such a community. Mountains are the places where God speaks, where people become aware of God, where people get to know God.
Moses climbed Mount Sinai in order to encounter God and learn what God required of people who wished to be faithful. Abraham committed himself unreservedly to God on the mountain before God promised to make him our father in Faith. Jesus himself went up on a mountain when he wanted to teach his disciples the important principles of Christian living. He took his close disciples up the mountain so that he could be revealed to them as the beloved Son of the Father. And, of course it was on the mountain of Calvary that Jesus died for our salvation.
---
Saint Teresa of the Andes
(13th July)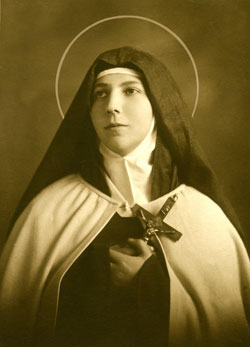 Speaking of the virtue of humility, the great Saint Bernard of Clairvaux, said that the practice of humility entailed not being ignorant of your own Greatness. Mary the Mother of God, in her song of praise, praises God for how great God had made her; "My soul magnifies the Lord … all generations will call me blessed … He who is mighty has done great things for me and holy is His name."
I think that these words of the Magnificat must have been engrained in the soul of Saint Teresa of Jesus of the Andes. From her earliest years she had a wonderful sense of how God had created her, called her and made her holy.
Juanita Fernandez was born on 13th July 1900 in Santiago, Chile into a family of three boys and two girls. She grew up surrounded by her extended family and attended the local College which was run by the Sisters of the Sacred Heart. She later went to boarding school where she excelled although she was not particularly fond of school.
---
The Canonization of Blessed TITUS BRANDSMA
15th of May 2022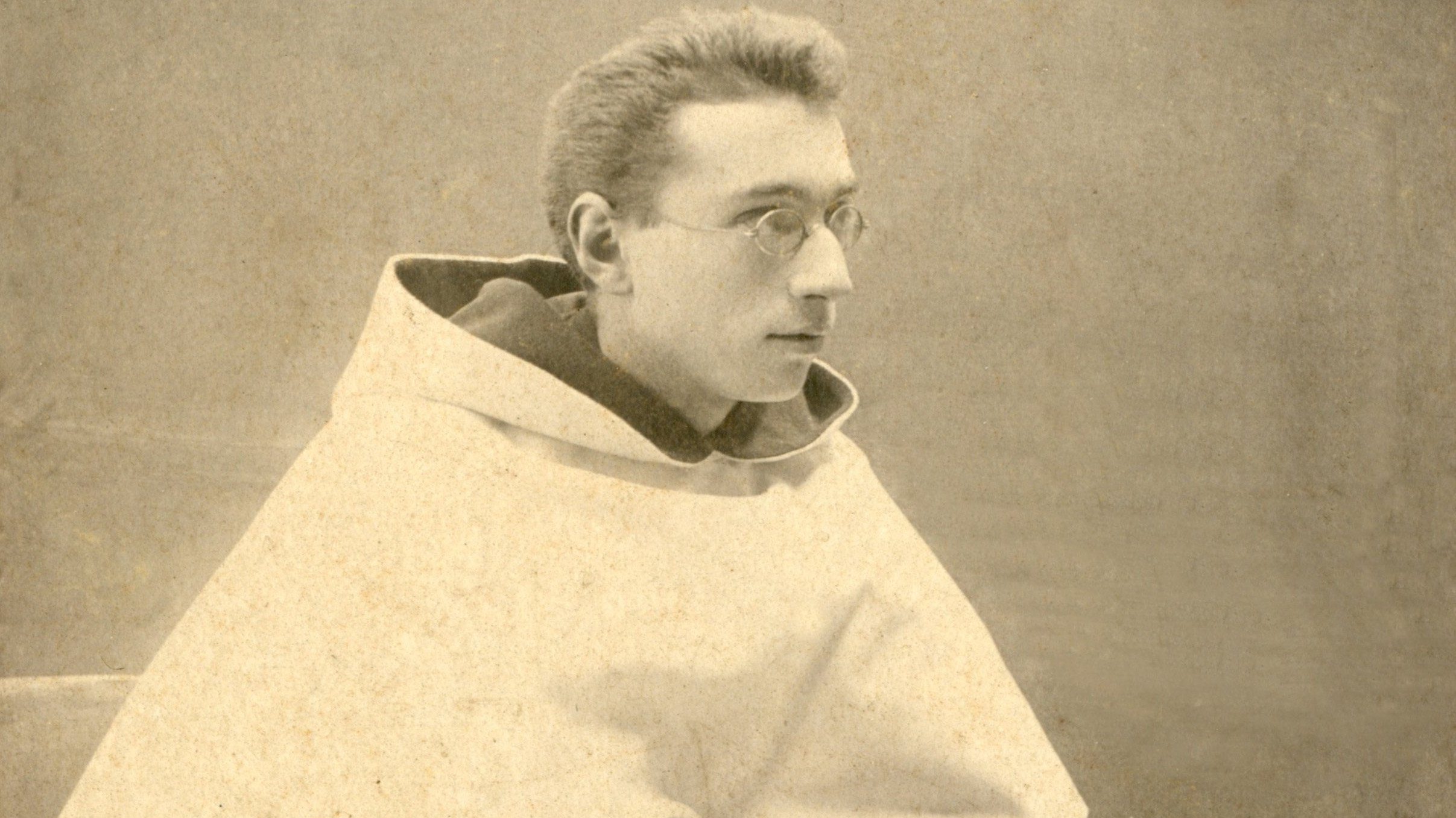 If you would like to know more about Blessed Titus Brandsma who will be canonized on 15th of May by Pope Francis in Rome we invite you to visit the CURIA GENERALIZIA DEL CARMELITANI IN ROME. Fr. Míceál O'Neill, Prior General O. Carm. has addressed a message to all our Carmelite Family across the world on the occasion of the canonization of Blessed TITUS BRANDSMA. Visit the following link.
More information about Blessed TITUS BRANDSMA can be found in the Whitefriars street weekly newsletter https://bit.ly/3LeoG2v (page 3)
Easter Blessings
As we journey through Holy Week and meditate on the sufferings our Saviour endured for us we are even more conscious of the great suffering of so many people all over the world. While Ukraine is central in the news these days and we certainly pray for an end to the violence we also remember all those suffering in every country of the world. We often ask ourselves why do people suffer so much. The answer is that most suffering is man and woman's inhumanity to our fellow brothers and sisters. We pray that through reflecting these days on the passion, death and resurrection of Jesus we come to share his message that we are all brothers and sisters, sons and daughters of the same Father and will live in peace with each other.
We pray the Lord will shower His abundant blessings on each one this Easter and know that we hold you in our prayers and thoughts.
Mother's Day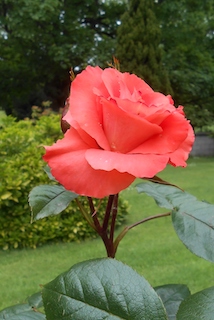 We Carmelite Sisters at Roebuck are remembering all Mothers at this time. May you have a joy filled day. All are in our prayers especially Mothers fleeing Ukraine, leaving family behind to protect others, and all Mothers throughout the world who are in pain and suffering. Our prayers are with you. May you experience God's loving presence and the closeness of Our Lady.
Saint Patrick
…Before dawn I used to arouse myself to prayer in snow and frost and rain… (Confessions)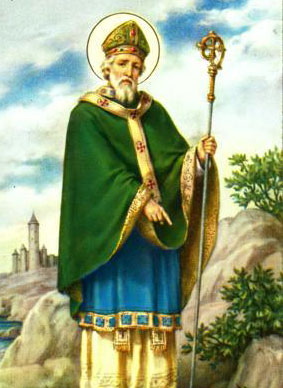 Like some other notable persons in the history of Ireland, Patrick was not a native by birth nor by descent. Indeed, he had no natural motive to love the country, since he had passed his youth there as a slave in cold and hunger. In later life he wrote of himself as an exile among aliens and barbarians.
But in those years of privation, he was saved from religious indifference; he learned patience, and through prayer came to the love of God. In retrospect he understood this period was a mark of divine mercy and protection.
After his escape, he knew he was being led along a way of wider significance than his personal holiness, and that his vocation was to bring the gospel to the land of his captivity. The overriding inspiration in leaving his kin and all he held dear and come among a foreign people to make them his own, was the love of God and a grateful desire to serve the divine Master; God, he said in a striking metaphor, had found him as a stone in the mire, had raised him aloft, and set him atop the wall. He felt he must return thanks for so great a favour.
In his life Patrick had to endure disappointment, humiliations, opposition and threats; he was always aware of his inadequacy and lack of education. Yet, one who could win over rulers and maintain good relations with both sides of warring factions needs wisdom and prudence together with an ease of manner among traits of character. With a single-minded pursuit of his aim, he was ready for any toil and to bear all difficulties and hardships.
Patrick's mission reminds us that we owe our faith and most cherished ideals to the labours of others, the care and example of parents and the dedication of teachers.
Our Christian calling has not been through influence or position in society. To bring Christ to the world God can choose weak and defective agents without obvious reason for self-confidence. We may catch an echo of Paul's thought on the role of preachers in Patrick's words: "...if I did or said anything, however small, according to God's good pleasure...let this be your conclusion, and let it be so thought that it was the gift of God."
Pope Francis Appeal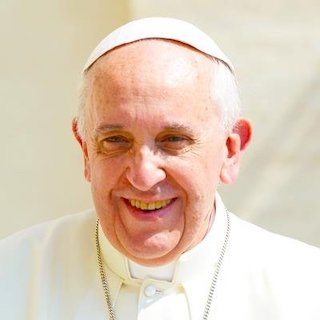 And now I would like to appeal to everyone, believers and non-believers alike. Jesus taught us that the diabolical senselessness of violence is answered with God's weapons, with prayer and fasting. I invite everyone to make next 2nd March, Ash Wednesday, a Day of Fasting for Peace. I encourage believers in a special way to dedicate themselves intensely to prayer and fasting on that day. May the Queen of Peace preserve the world from the madness of war.
---
Lá Fhéile Bríde


Saint Brigid (454-524) religious, secondary Patron of Ireland
St Brigid, who is known as 'Mary of the Gael', is renowned for her hospitality, almsgiving and care of the sick. When she was young her father wished to make a very suitable marriage for her but she insisted in consecrating her virginity to God. She received the veil and spiritual formation probably from St Mel and stayed for a period under his direction in Ardagh. Others followed her example and this led her to found a monastery in Kildare with the assistance of Bishop Conleth. She was the first abbess of a religious community in Ireland and had a very special place in the Irish Church of her time. She died in 524 and her cult is widespread not only throughout Ireland but in several European lands.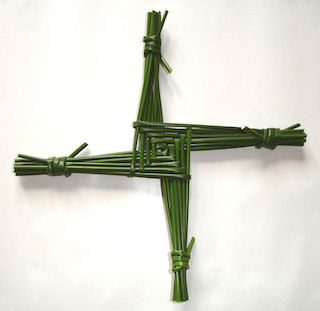 St Brigid's Cross
May the blessing of God
The blessings of Our Lady
The blessing of St Brigid
Be upon everyone
Who looks upon this Cross.
---
A Novena Prayer to Our Lady of Mount Carmel
Welcome to the Carmelite Monastery of the Immaculate Conception
Roebuck, Dublin 14 D14 T1H9
We are a community of Carmelite Sisters called by God, to live a life of prayer for the Church and for the world.
Our Rule tells us to 'meditate day and night on the law of the Lord'. In other words to ponder the scriptures as we go about our daily tasks.

The heart of our day is the celebration of the Eucharist and we say the full Divine Office. We also spend two hours in personal prayer each day, one in the morning and one in the evening.

We hope that you enjoy your visit to our website and that you find reason to return soon.