Easter Sunday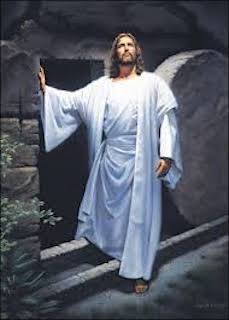 ---
Good Friday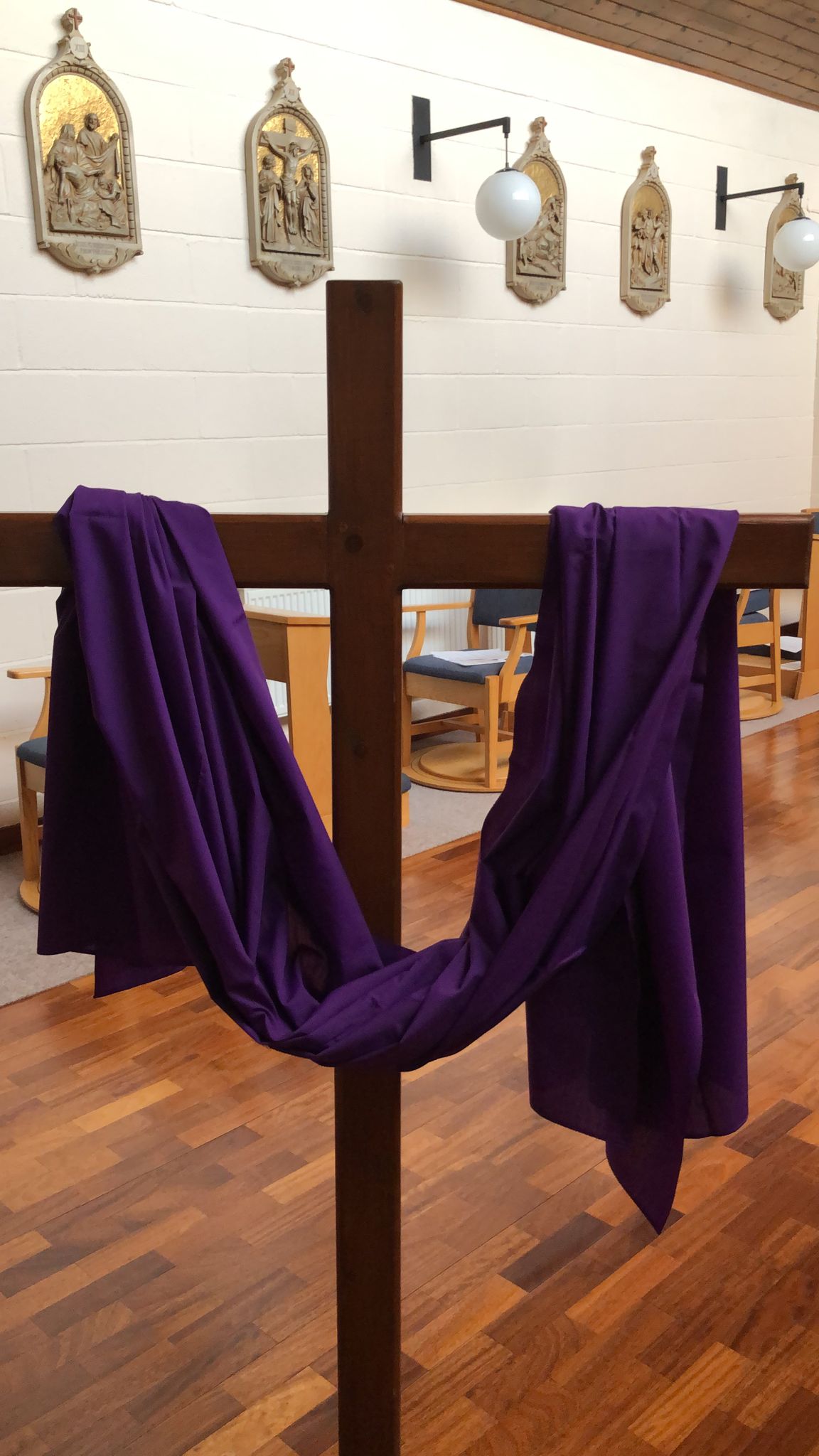 ---
Mary in Holy Week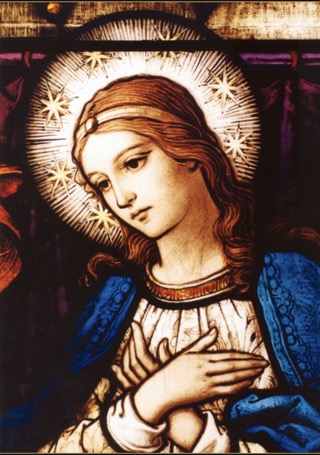 Mary is the lonely, sad, pitiful figure of Holy Week. She is the one who might almost be forgotten but is nevertheless central to the events of that week and to our understanding of it. Mary is the woman on whom God relied for our Redemption.
If we journey through the events of Holy Week, we can picture her there, though her presence is often undocumented. It is accepted by many scholars that Mary was probably present at the Passover meal that was to become the 'Last Supper'. She surely witnessed the institution of the Blessed Eucharist, the betrayal by Judas and the command to 'do this in memory of me'. Her presence was a silent presence, which was important to her Son and to the disciples of Jesus.
How dreadful it must have been for her, witnessing the trial of her Son, the mockery to which he was subjected, the humiliation of the One she knew was the Son of God. Only through the popular devotion of the Stations of the Cross do we see her meeting Jesus as he drags his Cross to Calvary. Again, she has no words, she is Silent!
---
Mother's Day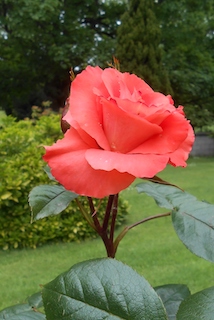 We Carmelite Sisters at Roebuck are remembering all Mothers at this time. May you have a joy filled day. All are in our prayers especially Mothers fleeing Ukraine, leaving family behind to protect others, and all Mothers throughout the world who are in pain and suffering. Our prayers are with you. May you experience God's loving presence and the closeness of Our Lady.
---
Happy St. Patrick's Day
,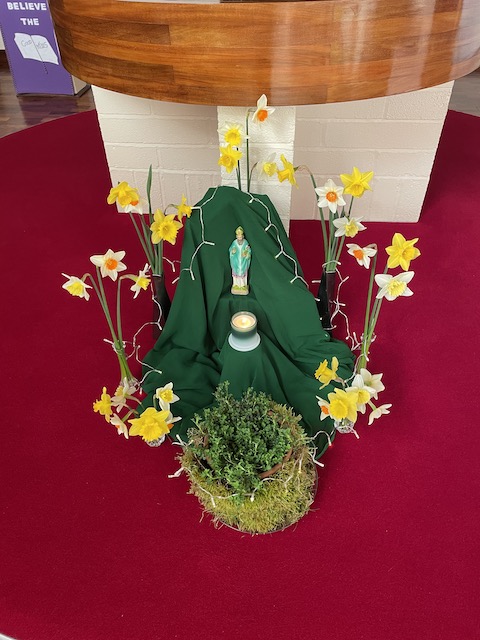 …Before dawn I used to arouse myself to prayer in snow and frost and rain… (Confessions)
Like some other notable persons in the history of Ireland, Patrick was not a native by birth nor by descent. Indeed, he had no natural motive to love the country, since he had passed his youth there as a slave in cold and hunger. In later life he wrote of himself as an exile among aliens and barbarians.
But in those years of privation, he was saved from religious indifference; he learned patience, and through prayer came to the love of God. In retrospect he understood this period was a mark of divine mercy and protection.
After his escape, he knew he was being led along a way of wider significance than his personal holiness, and that his vocation was to bring the gospel to the land of his captivity. The overriding inspiration in leaving his kin and all he held dear and come among a foreign people to make them his own, was the love of God and a grateful desire to serve the divine Master; God, he said in a striking metaphor, had found him as a stone in the mire, had raised him aloft, and set him atop the wall. He felt he must return thanks for so great a favour.
In his life Patrick had to endure disappointment, humiliations, opposition and threats; he was always aware of his inadequacy and lack of education. Yet, one who could win over rulers and maintain good relations with both sides of warring factions needs wisdom and prudence together with an ease of manner among traits of character. With a single-minded pursuit of his aim, he was ready for any toil and to bear all difficulties and hardships.
Patrick's mission reminds us that we owe our faith and most cherished ideals to the labours of others, the care and example of parents and the dedication of teachers.
Our Christian calling has not been through influence or position in society. To bring Christ to the world God can choose weak and defective agents without obvious reason for self-confidence. We may catch an echo of Paul's thought on the role of preachers in Patrick's words: "...if I did or said anything, however small, according to God's good pleasure...let this be your conclusion, and let it be so thought that it was the gift of God."
---
Saint Brigid (454-524)
Patroness of Ireland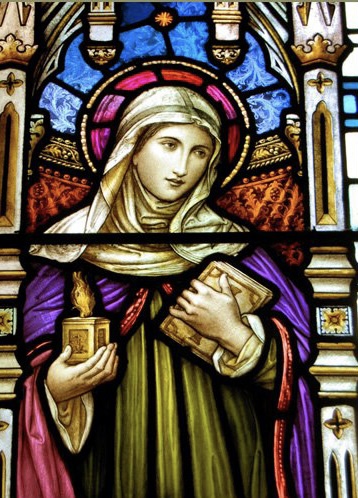 St Brigid, who is known as 'Mary of the Gael', is renowned for her hospitality, almsgiving and care of the sick. When she was young her father wished to make a very suitable marriage for her but she insisted in consecrating her virginity to God. She received the veil and spiritual formation probably from St Mel and stayed for a period under his direction in Ardagh. Others followed her example and this led her to found a monastery in Kildare with the assistance of Bishop Conleth. She was the first abbess of a religious community in Ireland and had a very special place in the Irish Church of her time. She died in 524 and her cult is widespread not only throughout Ireland but in several European lands.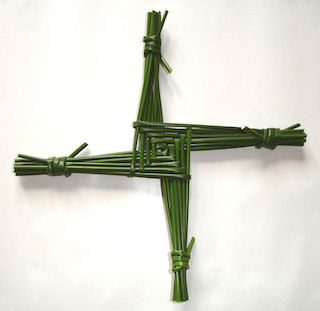 St Brigid's Cross
May the blessing of God
The blessings of Our Lady
The blessing of St Brigid
Be upon everyone
Who looks upon this Cross.
More information about St Brigid
---
A Novena Prayer to Our Lady of Mount Carmel
Welcome to the Carmelite Monastery of the Immaculate Conception
Roebuck, Dublin 14 D14 T1H9
We are a community of Carmelite Sisters called by God, to live a life of prayer for the Church and for the world.
Our Rule tells us to 'meditate day and night on the law of the Lord'. In other words to ponder the scriptures as we go about our daily tasks.

The heart of our day is the celebration of the Eucharist and we say the full Divine Office. We also spend two hours in personal prayer each day, one in the morning and one in the evening.

We hope that you enjoy your visit to our website and that you find reason to return soon.