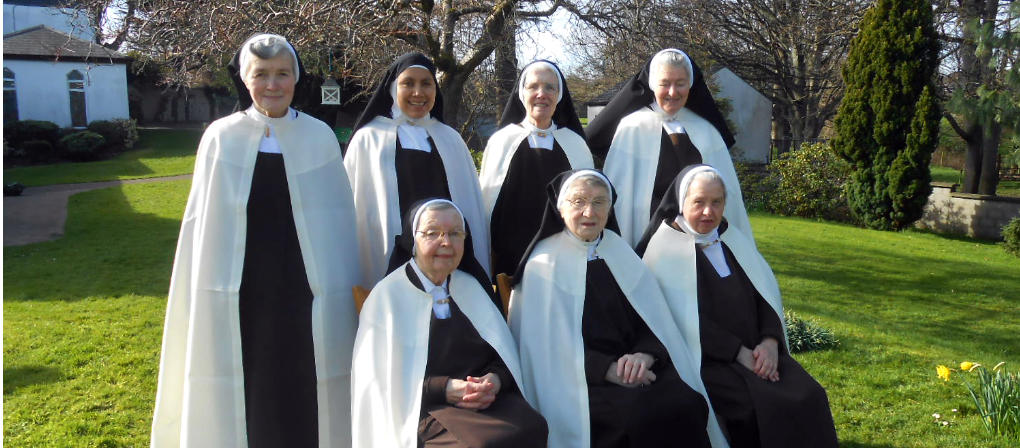 Sisters from Carmel of the Immaculate Conception, Roebuck
Most people would probably be surprised at the variety in the daily rhythm of life of a Carmelite. Besides providing for both communal and solitary prayer, times are set aside for work, recreation, reading and study.
In the family atmosphere which prevails in our community, we share household duties and our Altar Bread work which is our main source of support. The gardens, vegetable and flowers, have to be cared for as well as our two donkeys, cats and dogs.
Our enclosed grounds in the southern suburbs of Dublin, provide us with pathways for walking. The cattle grazing on the land gives a truly rural athmosphere. Walking through our fields we can admire nature through the changing seasons.
---