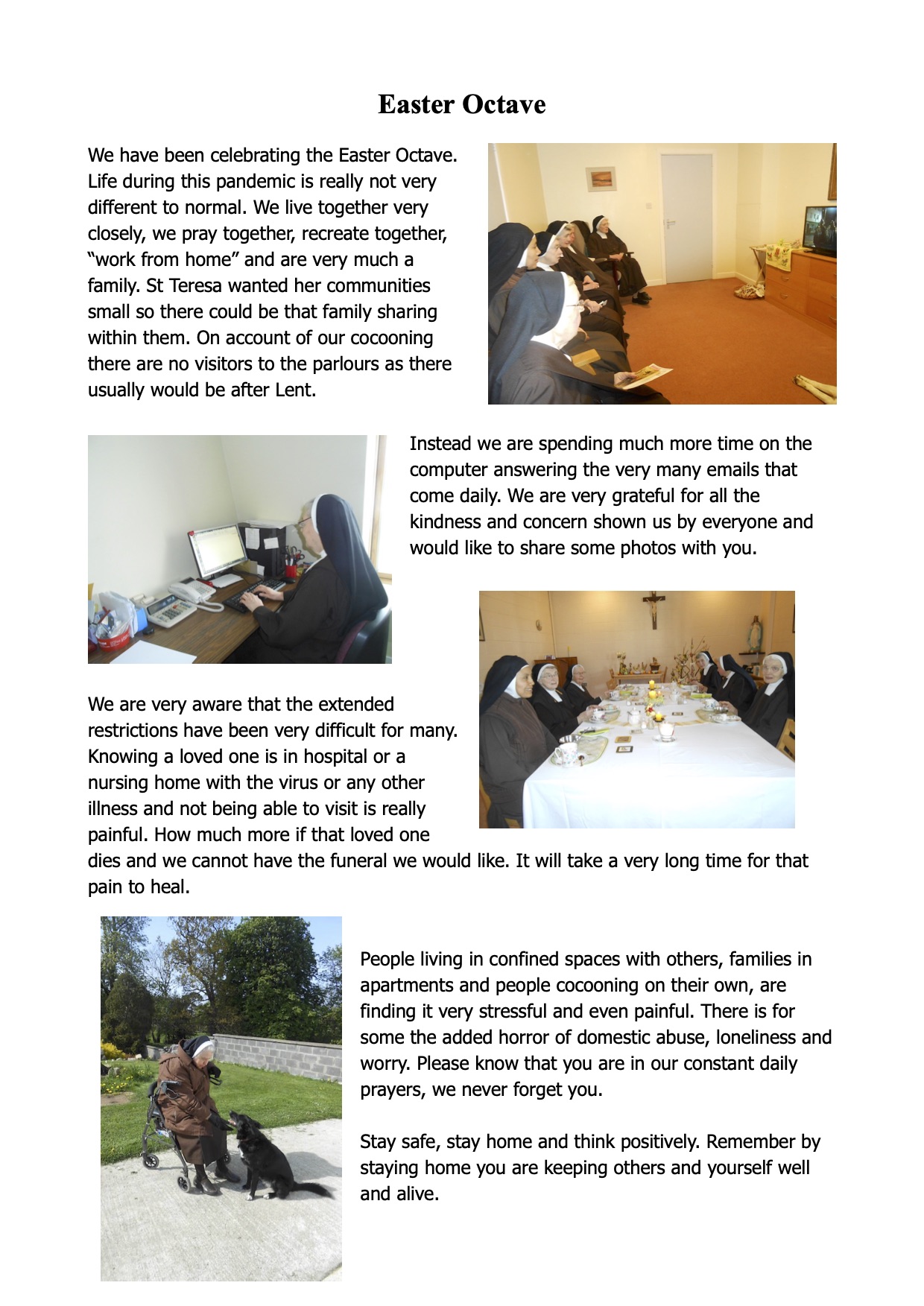 Easter message from the Carmelites in Roebuck
Easter Sunday
The Gospel is taken from John 20, 1-9
He is Risen!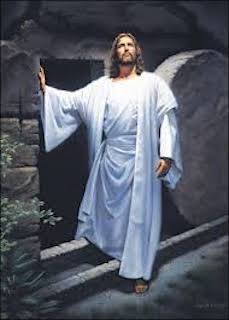 It was very early on the first day of the week and still dark, when Mary of Magdala came to the tomb. She saw that the stone had been moved away from the tomb and came running to Simon Peter and the other disciple, the one Jesus loved. "They have taken the Lord out of the tomb" she said "and we don't know where they have put him.
So Peter set out with the other disciple to go to the tomb. They run together, but the other disciple, running faster than Peter, reached the tomb first; he bent down and saw the linen cloths lying on the ground, but did not go in. Simon Peter who was following now came up, went right into the tomb, saw the linen cloths on the ground, and also the cloth that had been over his head; this was not with the linen cloths but rolled up in a place by itself. Then the other disciple who had reached the tomb first also went in; he saw and he believed. Till this moment they had failed to understand the teaching of scripture, that he must rise from dead.
Mary of Magdala is surrounded by Easter Light, yet she cannot recognise or know what has happened. Mary is at the tomb as an unbeliever! We are like her when things upset us—we forget that Jesus is with us. Jesus comes to us unrecognised. When I waken each morning what do I look for? God delights or dances in me. When I see myself or others in a new light then I move on. Jesus wants us to move with Him. Jesus sends us to one another. We, like Mary of Magdala are sent to each other but not without first encountering Him. We are always meeting the Risen Christ.
May the Risen Lord Easter in you and keep you safe at this time.
Palm Sunday
Today's Gospel is an account of the passion of our Lord Jesus Christ, taken from Matthew 26:14 – 27:66
Invitation to live the Paschal Mystery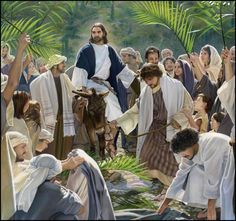 This year there will be no procession of palms in our churches, instead we are invited to enter into our hearts and make a journey of faith through the passion, death and resurrection of Jesus. How can we live the paschal mystery in our lives at this moment in time? Just as for Jesus there was the "letting go" off everything that was humanly important, his friends, his reputation, his disciples, his mother and his manifestation of his divinity. Covid-19 has compelled us to "let go" of many things too, freedom, security, friends…...The "letting be" of Jesus as He hung upon the cross, He can no longer influence events. During this time of stay at home, the Lord is inviting us to remain peacefully and trustfully in His presence - a time of "letting be".
Finally, there is the "letting grow" of Jesus the bursting forth of new life in the Resurrection. It is a time when we may discover a new talent or ability in our selves or family member---our Resurrection.
We would like to share with you, our readers a little story that seems appropriate for our meditation during this Holy Week.
An elderly lady from her sick bed, looked at the stuffed toy donkey on her bedside locker. "That's me", she explained to the carer. "I always considered myself a donkey bringing Christ to others as happened on Palm Sunday"
Let us pause for a moment and pray for our gallant frontline workers who bring the healing touch of Christ to all victims of Covid -19.
Lord spare your people. Amen.
Fifth Sunday of Lent
Today's Gospel John 11: 1-45 tells us about:
Jesus and Lazarus, brother of Martha and Mary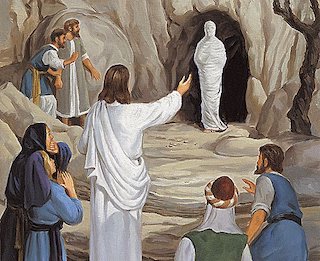 It was at Bethany, a town near Jerusalem, at the foot of the Mount of Olives where these three siblings lived in the time of Jesus. Bethany in Greek is Bethania which is most likely of Aramaic or Hebrew origin, meaning "HOUSE OF AFFLICTION" or "HOUSE OF FIGS". Our world of today is a place/house of suffering and at the same time a place/house of happiness. In our daily lives, we experience both beautiful things and also heart-wrenching things as did Martha and Mary, the two sisters of Lazarus. At this very moment we are all experiencing a national and universal crises with Covid-19. Our best doctors and scientists are working so hard trying to find a remedy and stop this plague, but no solution has been reached yet. We as Christians are praying to our Divine Lord to bring healing to our world and to our lives. Surely, He will come and bring us new life as he did for Lazarus who was already four days in the tomb. When we are all shrouded in darkness, distress and pain somebody will whisper to us, "the Master is here and wants to see you". Verses 21 and 32 of this chapter tell us about Martha and Mary's distress and sadness before Jesus seemingly arriving too late. Martha said to Jesus, "Lord, if you had been here, my brother would not have died…"and "Mary went to Jesus, and as soon as she saw him she threw herself at his feet, saying, " Lord, if you had been here, my brother would not have died". Both Sisters felt deeply the absence of their Saviour and Friend. When we encounter sorrowful events in our lives and we are unable to cope, we too feel abandoned and distraught, without any hope, without light. We enter into the darkness and even more as Christians we automatically think that God is not with us…He has deserted us... He does not hear our prayers either. But be assured, God our loving Father is with us always, "my child do not be afraid".

Perhaps in this time of trial, it is a time of coming out from the tomb of our spiritual darkness…Perhaps we also need to be unbound from the strips of our selfishness, sufficiency and pride…. Perhaps we need to come out from the tomb of our lack of faith…. Jesus said to them, "unbind him, let him go free".

Dear readers we invite you to meditate this gospel during the week…Take time and listen to Jesus…. perhaps calling you forth from your tomb…. "Lazarus come out"!
Jesus is always with us. We are his beloved friends.

I AM THE RESURRECTION AND THE LIFE.
People of Ireland to be consecrated to the Immaculate Heart of Mary for protection against COVID-19
Tomorrow, the Feast of the Annunciation of Our Lord, at noon Archbishop Eamon Martin will join with bishops and priests from all over the island of Ireland in consecrating the people of Ireland to the Immaculate Heart of Mary for strength and protection from the Coronavirus, Covid-19. People are invited to join the consecration in a moment of prayer with their families or as individuals. The Consecration also coincides with Pope Francis invitation to people all over the world in praying the Lord's Prayer at Angelus time tomorrow.
The content for the Act on Consecration is available on https://www.catholicbishops.ie/wp-content/uploads/2020/03/ACT-OF-CONSECRATION-25.03.2020.docx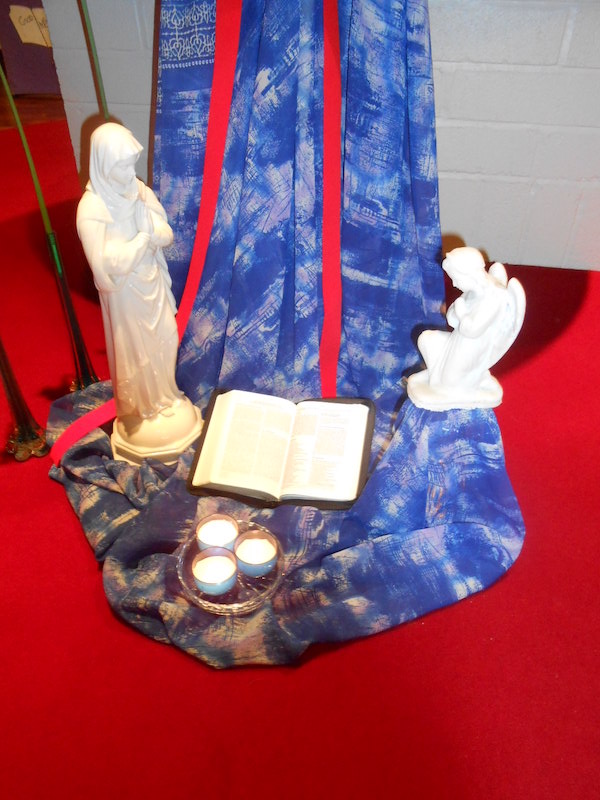 Fourth Sunday of Lent
Jesus and the blind man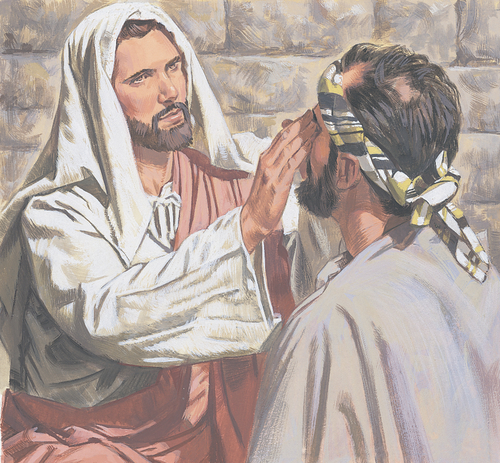 Today's Gospel is taken form St. John 9:1-41
It Is a very long reading but so beautiful and profound. It is about the story of a blind man who was blind from birth and Jesus, the compassionate Lord cured him on the Sabbath. He is God and he came to this world to open our spiritual blindness. This poor beggar was sitting down waiting for some coins from generous people passing by. Jesus saw him and his disciples asked him, "Rabbi, who sinned, this man or his parents, for him to have been born blind" "Neither he nor his parents sinned," Jesus answered "he was born blind so that the works of God might be displayed in him.

Reading and meditating these passages of the Gospel it seems we are reading our own personal history. We saw ourselves blind and then recovering our sight in the fount of baptism. Let us think a little bit on the original sin and then on the grace of baptism which now enables us to recognise Jesus as our Lord and saviour, the Master of the Sabbath. He did not come to this world to cure only our physical blindness but above all our spiritual blindness. We were born blind and with the grace of baptism Jesus gave us back our sight as children of light.

We invite you to read this beautiful gospel and take some minutes of silence to ponder on it and then to ask our Lord to teach us to see and love with eyes of faith.

"I ONCE WAS LOST AND NOW I AM FOUND, WAS BLIND AND NOW I SEE. LORD LET ME SEE YOU IN THE SIMPLE THINGS OF MY LIFE"
Third Sunday of Lent
Jesus and the Samaritan Woman (St. John 4:5-42)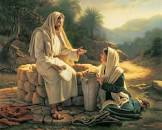 "GIVE ME A DRINK"

In writing the story John is anxious to tell us who Jesus is and what he is like. But first he shows us Jesus as the weary traveller who wants to make inroads into people's lives. No matter who they are. It is Jesus who makes the first move expressing his need for a drink. Thirst knows no boundaries. The woman is taken aback that a Jew no matter how thirsty would bother to ask a Samaritan for a drink. Jesus expects her to be good Samaritan and his expectation confuses her. It has been said "If we take people only as they are, we make them worse; if we treat them as though they were what they ought to be, we steer them in the right direction" (Goethe). Jesus intrigues her by suggesting that if she knew his real identity, she would ask him for living water-she thought he meant flowing water-not the stagnant water found in a cistern. The fact that he has no bucket worries her, but the water Jesus has to give turns into a spring inside people. Jesus is not talking about making the local water authority redundant.

When two people meet for the first time, they can become overwhelmed by the real differences between them. The difference of gender, age, personality, background, religion, education can all contribute to making the encounter short, sharp and hopeless. They might be unable to face each other honestly because the barriers between them seem insurmountable. Nothing will happen unless one of them takes the initiative to overcome the differences between them. And nothing will come of that initiative unless the other person is intrigued into responding.

So, Jesus tells the woman who he is and in telling her he gives her the living water-now she can go home and face her own people. She is one of the first witnesses of John's Gospel to lead others to Jesus. Her past did not hinder her from being a messenger of Good News. For Jesus did not make her feel small, but helped her to unburden her soul and put her life in order.

MAY THE LIVING WATER PROMESED BY JESUS, FILL US WITH HIS LIFE.
Second Sunday of Lent 2020
Jesus' face shone like the sun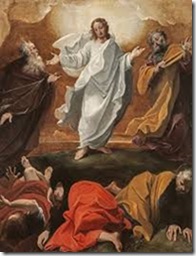 Jesus took with him Peter and James and his brother John and led them up a high mountain where they could be alone. There in their presence he was transfigured; his face shone like the sun and his clothes became as white as the light. Suddenly Moses and Elijah appeared to them; they were talking with him…. (Mt 17:1-9)

The event of the transfiguration marks a decisive moment in the ministry of Jesus. It is a revelatory event which strengthens the faith in the disciples' hearts, prepares them for the tragedy of the cross and prefigures the glory of the Resurrection. May our faith in the Transfigured Lord be strengthened during this Lenten journey. United in prayer.
First Sunday of Lent 2020
Entering into the desert with Jesus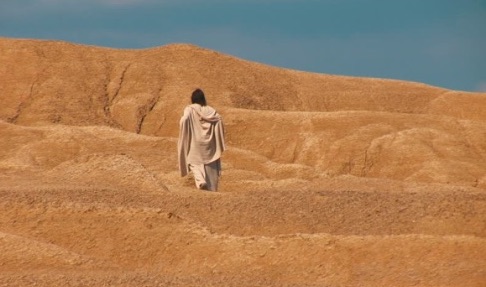 All Christians embark on a Lenten journey in preparation for Easter. But before we set out on these forty days of Lent, we should look to Jesus, our model and guide, for direction on the way. After the baptism, we are told, "the spirit immediately drove him into the wilderness, and he was in the wilderness forty days, tempted by Satan" (Mark 1.12-13). These words are an invitation to all of us to enter into this desert experience of Jesus and to journey with him on our own Lenten pilgrimage.
( The way of the Carmelites, James McCaffery OCD )
---
Advent 2019
(Christmas Newsleter)
Greetings to everyone as Advent again heralds the coming of the Son of God into our lives. Advent is that quiet gentle time of year that encourages us to take time out to deepen our relationship with God. The Liturgy encourages, challenges and consoles us that our God is coming to save. God doesn't want to frighten us so he comes as a tiny helpless baby to show how much He loves us. Advent is a precious time as we await His coming in joy. It is also a busy time with the shops and the television ads encouraging us to spend ever greater amounts of money! We keep all in our prayers as we know that for some this is anything but a joyful season. For some the danger of death is ever present as there are now more martyrs for the faith than ever in the world. A recent report estimates that fifty five people die every day worldwide for the faith. Several of our friends have been and still are seriously ill, most of the community and very many of our friends have lost loved ones during the year and so many are suffering the pain of everyday life to a greater or lesser degree. We ask God to touch us all and bring joy out of the sorrow and pain of everyday life.
We would like to thank very sincerely all our friends and benefactors for their help and support during the year. It means so much to us to have such good friends.
---
Welcome to the Carmelite Monastery, Roebuck, Dublin
We are a community of Carmelite Sisters called by God, to live a life of prayer for the Church and for the world.
Our Rule tells us to 'meditate day and night on the law of the Lord'. In other words to ponder the scriptures as we go about our daily tasks.
The heart of our day is the celebration of the Eucharist and we say the full Divine Office. We also spend two hours in personal prayer each day, one in the morning and one in the evening.
We hope that you enjoy your visit to our website and that you find reason to return soon.
News & Events at Roebuck >>> here
_____________________________________________