3rd Sunday in Ordinary Time
3rd Sunday in Ordinary Time
Luke 1: 1-4; 4: 14-21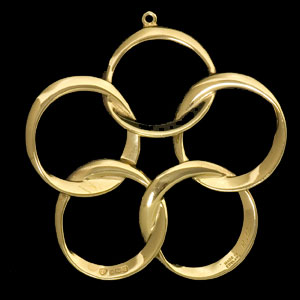 The Sunday Gospels during this Liturgical Year are taken from the Gospel of Saint Luke. Sometimes it appears that Luke is the most down to earth of the evangelists. He is certainly very real and relates to most of us with his understanding of the human condition. Luke was well educated, a doctor and a disciple of Saint Paul. In today's gospel reading Luke is responding to the enquiries of Theophilus and bearing powerful witness to the veracity of the teachings that the early Church received.
Before Christmas, during the Advent liturgies, we read from Saint Luke describing the annunciation of Jesus, the preparation for his coming and his birth in Bethlehem. We are introduced to the very important personalities involved with the coming of the infant Messiah. Because of this Luke is known as the 'Portrait Painter' among the evangelists. His portraits of the various characters of the Gospel make them real for us. These are human beings who live, act and survive like all of us.
Luke's portrayal of Jesus is the same. Jesus is the one who took on our human flesh. Jesus becomes one like us. Jesus is one who understands us, has compassion for us, heals us and brings us new life.
And so, after Luke introduces his gospel and deals with the birth of and early life of Jesus, he witnesses to us about the character of Jesus, as he wants us to know Him.
Jesus is given as a gift to us, to minister to us and save us. The gift of Jesus comes to fulfil the promise of the prophets. The gift, or rather the five gifts, portrayed in today's gospel are known as the 'Five Golden Rings' (as in the gifts that 'my true love sent to me' on the 'fifth day of Christmas'). They are; 1. 'The Good News brought to the poor': 2. 'Liberty to captives': 3. 'Sight to the blind': 4. 'Freedom to the downtrodden': 5.'Proclamation of the Time of the Lord'.
This is Luke's unique way of presenting his Gospel account. He uses the event in the synagogue to show he understands God's plan of Salvation and how that plan is borne into reality by the person of Jesus. Luke also knows how to dramatise an event in order to underline its importance.
"He then rolled up the scroll, gave it back to the assistant and sat down. And all eyes in the synagogue were fixed on him. Then he began to speak to them. 'This text is being fulfilled today even as you listen.'"
Every time we hear it does it not echo with the same drama and wonder? 'This text is being fulfilled even as you listen'.
We pray for the grace to bear witness as Saint Luke does.
2nd Sunday in Ordinary Time (2022)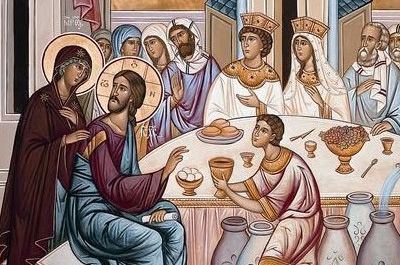 'Epiphany' means manifestation, showing or revelation. We have just celebrated the Feast of the Epiphany and concluded the liturgical season of Epiphany. But, for us believers, Epiphany does not end until we, at last, see God face to face.
We could say that today's Gospel (The Wedding at Cana) is like a 3rd Act in the celebration of the Epiphany. The 1st Act would be the story of the Wise men coming to Bethlehem and pointing us in the direction of the new-born King. They bow down in Adoration and offer gifts. They prompt us to do the same and to bring the Gold of our Faith and Love, the Frankincense of our adoration and praise and, with the gift of Myrrh, to unite our sufferings with those of the Lord.
The Baptism of the Lord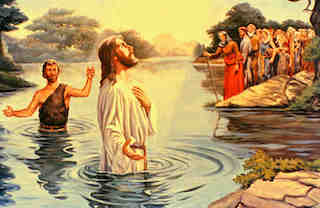 This feast marks the beginning of the public ministry of Jesus. When describing this ministry Jesus has said that he has come to do the will of the Father and that his mission is to sinners. At Baptism we are clearly reminded that we are, all of us, sinners and we need to be saved by Jesus. When he came Jesus did not wait on the bank of the Jordan until the sinners were perfectly washed, He went into the muddy waters to be with them, to identify with them, to be, in a sense, one of them.
Often we are asked why did Jesus need to be baptised at all; it was not because he needed to be cleansed; not because he needed to be initiated into the people of God; it was yet another way for Jesus to show himself to us as being truly human. He is being true to his name, Jesus: saviour of the sinner: not a messiah sent to gather the perfect people into an elite club.
New Year's Day 2022
New Year's Day
A new beginning! We must learn to live each day, each hour, yes, each minute as a new beginning, as a unique opportunity to make everything new. Imagine that we could live each moment as a moment pregnant with new life. Imagine that we could live each day as a day full of promises. Imagine that we could walk through the new year always listening to a voice saying to us: 'I have a gift for you and can't wait for you to see it!' Imagine.
Is it possible that our imagination can lead us to the truth of our lives? Yes, it can! The problem is that we allow our past, which becomes longer and longer each year, to say to us: 'You know it all; you have seen it all, be realistic; the future will be just another repeat of the past. Try to survive it as best you can.' There are many cunning foxes jumping on our shoulders and whispering in our ears the great lie: 'There is nothing new under the sun….don't let yourself be fooled.'
When we listen to these foxes, they eventually prove themselves right: our new year, our new day, our new hour become flat, boring, dull, and without anything new.
So what are we to do? First, we must send the foxes back to where they belong: in their foxholes. And then we must open our minds and hearts to the voice that resounds through the valleys and hills of our life saying: 'Let me show you where I live among my people. My name is "God-with-you". I will wipe away all the tears from your eyes; there will be no more death, and no more mourning or sadness. The world of the past has gone' (see Revelations 21:2-5 )
We must choose to listen to that voice, and every choice will open us a little more to discover the new life hidden in the moment, waiting eagerly to be born.
Henri Nouwen from 'Here and Now'
Christmas Newsletter 2021
Carmelite Monastery
Roebuck Road, Dublin 14 D14 T1H9
This email address is being protected from spambots. You need JavaScript enabled to view it.
Dear Friends
Advent 2021 has arrived and we are looking forward to Christmas and reflecting on the year past. What have we been doing and what has been keeping us busy, you may be wondering? Life we know has been very difficult for everyone this year. Covid has been uppermost in most people's minds as we all struggle to live as normal a life as we can. While we are always enclosed and life hasn't changed too much for us, we are acutely aware of the pain and suffering it has imposed on so many people. Several times daily we make intercession in our communal prayer for all affected by covid in one way or another. While working from home has been a relief to some it has been a big burden on others. Death has taken its toll on so many, the pain of not being with loved ones at the end and then the restrictions around funerals. Financial worries, restrictions on social life, access to vaccines and all manner of things have also taken their toll. We continue to hear of people we know and don't know having Covid. We are praying continuously for an end to the virus and for the recovery of people who have contracted it.
As we celebrated the liturgy during the year and met the saints who cared for people during plagues in the past, we were more alert to their stories and hearing about those plagues and how long they lasted. Covid will certainly go down in history as having plagued humankind. Technology has not figured large in our experience of life up to this but since the arrival of Covid Zoom and webcam have become part of our daily language.
Advent 2020 dawned and we had a community celebration around the advent wreath and lit the first candle reminding us of the coming light of Jesus on Christmas Eve. We uploaded a series of videos for Advent, one for each week and one for Christmas on our website. This we continued throughout the year for Lent, Easter, Mt. Carmel day and the feast of St Teresa. These are still on the website in case you have missed them. New ones are being uploaded this Advent.
We celebrated our Christmas Mass without our usual congregation, praying for each one by name thinking that this year would be different! Sadly, with the rise in numbers recently and the new variant we will not open this Christmas either. Be assured that you will each be remembered as if there. Lockdown was announced very quickly as soon as Christmas day was over and our last Mass in our Chapel was on St Stephen's day until May. From then on, we had Mass daily on webcam picking and choosing where we would go to Mass each day! We visited parishes all over Ireland and we were truly enriched. We prayed for all the Priests who worked so hard to keep their parishes together and minister to their flocks. They went to great lengths to keep their Churches open and safe and to be present for the needs of their parishioners. So many parishes could not have functioned without their dedicated team of volunteers. God bless one and all.
We began the New Year with a prayer reflection on the Eve in thanksgiving for all God's blessings and goodness during the year and asking His continued blessing and protection for 2021. Shortly after Christmas storm Bella blew up one night as we all slept and our reindeer who were resting in their shelter out front must have thought they were being transported to Lapland as it blew them about shelter and all! Luckily there were no cars parked!
On 2nd February, day of prayer for consecrated persons, we had a prayer reflection around the gospel of St Luke and Our Lord's presentation in the temple and the meeting of Simeon with Mary and Joseph.
We all had a trip out in February as we went to Clonskeagh hospital for our Covid vaccine, and again in March for our second shot!!! We thanked God for all who worked so hard to find and provide a vaccine and those who were working to administer it. The frontline workers are of course in our thoughts and prayers constantly.
On 17th March "The Cry of the Deer" filled the beautifully decorated Chapel of St Patrick's College Maynooth as soloist and Seminarians sang their hearts out. Dr John O'Keefe conducted and they sang Ronan McDonagh's compositions for Mass texts and hymns. Fr Surliss led us in the Liturgy and gave a wonderfully inspiring homily on St Patrick. All in all we had a feast of prayer, praise, song and music to honour our Patron saint. For the Easter ceremonies we tuned in to R.T.E. for Holy Thursday, Knock on Good Friday and to Mullingar Cathedral for the Vigil and Easter Sunday Mass. We regularly tuned in to the Redemptorist Community in Clonard and joined Br Ryan as he celebrated the stages to Priestly Ordination.
We missed not being able to be physically present at these liturgies and it certainly made us a bit more creative. We had a wonderful paraliturgical celebration around the washing of the feet on Holy Thursday and we celebrated other events likewise, our last one being a prayer service in the cemetery to pray for all our beloved dead in November.
In 2020 Pope Francis announced that 2021 would be dedicated to St Joseph. He wrote a letter on St Joseph which we shared on our website.
On 19th March we were happy to join Fr Míċéal O'Neill O. Carm in Rome for his reflection on St Joseph based on the joint letter which he and our own Superior General Fr Saverio Cannistrá had written on the occasion of the 150th anniversary of the proclamation of St Joseph as Patron of the Universal Church.
We tuned into Knock later for the evening Eucharist. Pope Francis joined the celebration via the internet and delivered his message. He has declared that Knock has been elevated to an International Sanctuary of Special Eucharistic and Marian Devotion. We quote from his address;
"My dear brothers and sisters present at Knock, and all of you who may be watching from afar, the elevation of the National Sanctuary of Our Lady of Knock to an International Sanctuary of Special Eucharistic and Marian Devotion is a great responsibility. You accept to always have your arms open as a sign of welcome to every pilgrim who may arrive from any part of the world, asking nothing in return but only recognizing him as a brother or sister who desires to share the same experience of fraternal prayer. May this welcome be joined with charity and become an effective witness to a heart which is open to receiving the Word of God and the grace of the Holy Spirit which gives us strength. May the Eucharistic mystery which unites us in communion with the Risen Lord and with one another always be the rock on which to live out faithfully our vocation to be "missionary disciples", like the Virgin Mary who made herself a pilgrim of the Gospel of her Son. May she protect us and console us with her merciful countenance.
I greet you all as I implore God's blessing upon you and I ask you to pray for me."
We were reminded of the people who witnessed the apparition and stood and knelt there in the rain for two hours praying and honouring Our Lady. We think of the hardships these and people before them went through to practice their faith. They faced death if caught attending Mass and yet they remained loyal and faithful to the Mass and the Rosary. The covid crises has been an opportunity for creativity around liturgy and prayer with many people turning to the web for spiritual nourishment. Many prayer services, liturgies, scripture schools etc. have been of great benefit to many many, people for which we are grateful.
The good weather during the summer meant that we had al fresco meals while the sun shone and Sr Teresita who is from Peru said it was the first summer she experienced since coming to Ireland four years ago.
Sr Regina continues her knitting for Community Connect and we all offer our sympathy when she has to rip!
We vacated our Chapel one afternoon and Kerrie and friends recorded some beautiful musical reflections, one for Our lady and one for St John of the Cross. The links to these are available on our website.
All our courses were on zoom this year. Our ongoing formation meeting was cancelled last year due to covid restrictions and Jessie Rogers, Dean of the Faculty of Theology, Maynooth, kindly agreed to give it via zoom this year. The title of the course was - In the spirit of Elijah - the Carmelite nun and her prophetic vocation.
At the moment we are following the Advent Tarsus Scripture course which all can join by linking in to Tarsus.ie
The leaders/formators course was also held on zoom as were the meetings of the younger sisters in Carmel. Our Association General Assembly was held in Ballyvaloo Retreat Centre after a number of postponements. We were blessed to be able to have them and we have all become more at home with technology as a result!
Our animals keep us entertained. Súile being a collie cross has boundless energy and is always waiting to have a ball thrown or to go chasing squirrels. Ono is more sedate, having a heart condition and paces himself more wisely. Our cats Tuppence and Abby know the routine and when the sisters will be going walking, and are ever ready to accompany those who will have them. Our neighbours must know when ever our donkeys feel neglected, as Glen's bray can be heard far and wide. Poor Seolta does try but only a squeak comes out. He has other ways of getting attention! At the moment we have Patch, a retired cow who is a big pet and her daughter Spot. They keep the fields in order.
George, our resident buzzard has got used to us and is not nervous any more as we approach and remains on his perch at his duty. He keeps the stream clean! Even the jays have got quite cheeky and come very close, giving out to us that we are trespassing on their territory! The community of gold crests has grown quite considerably and they are quite noisy as they all chatter together. Harry and Henrietta, the herons from U.C.D visit regularly and Buí the white egret calls occasionally.
COP 26 has come and gone and we must not let it be forgotten. We hope and pray that all the good it achieved will make a difference in people's lives and we will all learn from it and make changes in our lifestyles. Our gardener has long had ecology in mind and leaves patches of wild flowers all over the lawn as he cuts. It is wonderful to see so many bees from the neighbourhood visiting the different plants and shrubs in the garden according to the season.
We take this opportunity to thank all our friends for their kindness and support over the year, you are always in our prayers. We wish you a very blessed Christmas and 2022.
Don't forget to look for updates on our website www.roebuckcarmel.com
Christmas Night 
Christmas Night
Isaiah (9:1-7)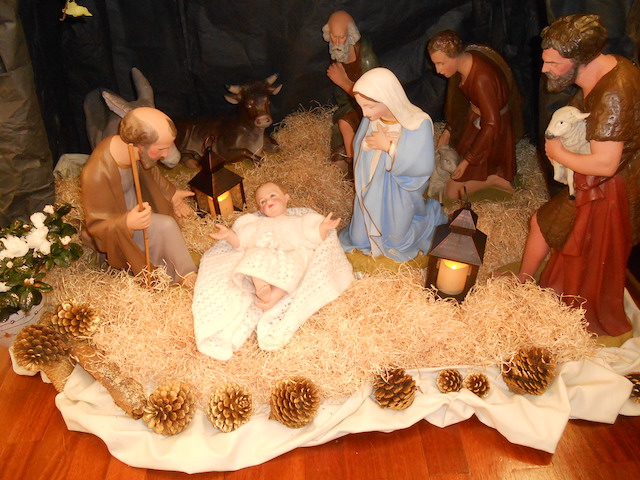 "The people that walked in darkness have seen a great light"
This phrase from Isiah is so familiar to us that it sometimes flips off our tongues without the attention it deserves. Over the last few days, it seems that every text, letter, and message that I read has the quote from Isaiah. I believe that being alert during Advent always reveals something of the 'coming of the Lord'.
The 1st reading of our Eucharist tonight recounts Isaiah's prophesy of a joyful reversal after the threats of an Assyrian invasion in Jerusalem. The Assyrian armies had plundered the northern kingdom of Israel and seemed certain to repeat this invasion on Judah and Jerusalem. Miraculously they turned away. Isaiah foretells that a son of David would rise up among the people. He would have great qualities; "Wonder-Counsellor, Mighty-God, Everlasting-Father, Prince-of-Peace". The people would be "filled with the fullness of God" (Ephesians 3:19)
We cannot help but think of our 'Darkness' in these days. Covid, Sickness, Isolation, Fear, Depression, Loneliness have changed our world. We have had to stop! We have had to think of different ways of doing things. Our busyness, our pre-occupations, our preconceived and dogged positions on everything have been turned upside-down.
Our very complicated lives always stand in contrast to the simplicity of this night – the simplicity of the CRIB. I suppose the essential beauty of the crib is its simplicity.
Tonight, we are called to Stop and to Think and to Contemplate and perhaps, to Dream.
The simple woman, who gives birth, is our model of contemplation -simple childlike wondering at what this moment means.
The simple father who stands by the birth is a Dreamer, who discerns the plan of? God through the promptings of his dreams. The simple stable of Bethlehem is 'the natural world'.
The contemplative disciple is the one who is alert and who dares to dream of nature as being the Presence of God. I believe that contemplation and dreaming open our eyes and ears, and when we are caught up in the simplicity of nature, we notice the Presence of God.
Rembrandt (17th ) Rest on the Flight into Egypt
The landscape is of unremitting darkness. The Holy Family have stopped for the night. They have set a fire in a sheltered spot. Joseph is asleep. The Child is playing, probably with the very patient donkey.
But the light of the fire draws us to the presence of the Child Jesus. This scene is, in the midst of darkness, all warmth, comfort, safety and light.
May it be an image of what this Christmas of 2021 is for us?
We, who have walked in darkness, are blessed, to night, to have seen a great light.
4th Sunday of Advent 
4th Sunday of Advent
(Luke 1:39-44)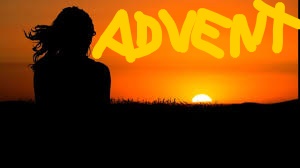 Elizabeth and Zechariah had prayed for many years for the gift of a child. 'Out of the Blue' their prayers were answered. God's timing is not always convenient for us! Mary had vowed herself to a life of virginity. God asks her to give flesh to God's Son. God's plans for us don't always correspond to our own plans!
Both women seem to have had a wonderful understanding of what God was doing and generously respond to the prompting of the Spirit of God. Mary goes immediately into the 'hillside' to minister to her older cousin in a time of need and Elizabeth is open to receive this help. By giving and receiving they enable the proclamation of God's Word become flesh.
This meeting of Mary and Elizabeth ranks as one of the great encounters of the history of Salvation; as they encounter each other they bring together for the first time John the Baptist and the one he would proclaim, Jesus, the Christ. John leapt with joy in his mother's womb at recognising the presence of the Messiah. Thirty years later he would again 'leap with joy' wen he recognised Jesus walking by the River Jordan. His immediate reaction would be to proclaim Him as the Lamb of God. The people had gathered to hear John preach and receive his baptism. He suddenly and deliberately diverts their attention to Jesus and from that moment he fades into the background.
As the Gospel says, John "was not the light, only a witness to speak for the light." This is beautifully illustrated for us by nature in the northern hemisphere when we celebrate the birthday of John the Baptist near the summer solstice when the light begins to decrease. We celebrate the birth of Jesus near the winter solstice when the light begins to increase again. Making a way for the Lord can mean letting His light shine. Are we ready to push aside, whatever in our lives and our world is blocking the Light from shining brightly?
Feast of Saint John of the Cross 
Feast of Saint John of the Cross
Extract from The Spiritual Canticle by St John of the Cross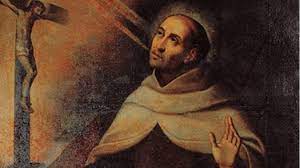 God created all things with remarkable ease and brevity, and in them he left some trace of who he is, not only in giving all things being from nothing, but even by endowing them with innumerable graces and qualities, making them beautiful in a wonderful order and unfailing dependence on one another. All of this he did through his own Wisdom, the Word, his only begotten Son by whom he created them.
Saint Paul says, 'The Son of God is the splendour of his glory and the countenance of his substance'. It should be known that only with this countenance, his Son, did God look at all things, that is, he communicated to them their natural being and many natural graces and gifts, and made them complete and perfect, as is said in Genesis: 'God looked at all things that he made, and they were very good'. To look and behold that they were very good was to make them very good in the Word, his Son.
Not only by looking at them did he communicate natural being and graces, as we said, but also with this countenance of his Son alone, he clothed them in beauty by imparting to them supernatural being. This he did when he became man and elevated human nature into the beauty of God and consequently all creatures, since in human nature he was united with them all.
3rd Sunday of Advent 
3rd Sunday of Advent
(Luke 3:10-18)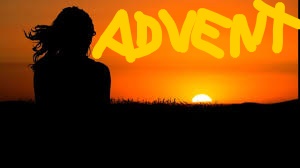 What must we do?
We often make the mistake of thinking that we must prove worthy of God by the perfection of our efforts and our lives. We might imagine that there will come a time when we have conquered all the weaknesses of our character, that we will be able to resist the temptations of intolerance, jealousy, resentment and lack of charity. Then I will be able to invite God into my life, I will have a space worthy of God.
If we had the opportunity to plan the first Christmas would we have arranged it the way God did? Would we have planned that a consecrated virgin would be a mother? Would we have organised a stable or cave as accommodation for an expectant mother? Would we have tolerated the 'unsanitary' conditions for an animal shelter for the birth of a baby? How different are our ways from God's ways!
In the public ministry of Jesus he was invited and he accepted invitations to many unlikely homes and tables. The fact that Scribes and Pharisees thought themselves worthy and righteous didn't make them such, but Jesus, nevertheless, went into their world and ate and drank at their tables. They are put before us as images of sinful humanity and worldly arrogance. They did not know their need of a Saviour. They had no need of Advent -no need to prepare a way for the Lord!
Our big mistake might be to imagine that our meeting with our God will take place in an idealised setting where we will be ready and worthy of God. God is not waiting for us to be ready, to be in a state of perfection. How could we ever be ready? God comes to save not to admire. Perhaps God just wants us to let Jesus in, to accept his infinite love and allow him to heal and save us.
St Paul's assurances comfort us greatly, "I want you to be happy; there is no need to worry; if there is anything you need, pray for it; the peace of God will guard your hearts and thoughts in Christ Jesus".
2nd Sunday of Advent 
2nd Sunday of Advent
(Luke 3:1-6)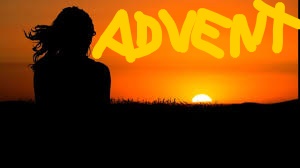 This is really 'John the Baptist Sunday'. He is one of the central characters of the Advent season and he arouses our interest by his eccentric and his 'out-of-the -ordinary ways.'
His birth to elderly parents, Elizabeth and Zachariah, was extraordinary and his reaction in the womb to the presence of Jesus in His mother's womb is a powerful sign to us from God.
John's reason for existence and his total ministry is to point to his cousin, the Messiah, and to prepare the way for him. His mission statement is condensed in his proclaiming that 'He must increase and I must decrease'. It is touching and interesting to note that John's birthday is marked at the time of the summer equinox, when the sun begins to decline, and that the birth of Jesus, at the winter equinox, marks the time when the light begins to increase again. In order to attract people to hear his message John makes himself a spectacle, wears animal skins, and goes out to the desert. He draws people to hear him and then it is he who identifies the Lamb of God and directs us to Him.
John the Baptist is similar to many of the great prophetic figures of history. They are interesting in themselves, alarming and sometimes intimidating. But it is helpful to notice how their teachings and witness contain elements that alert us to the Gospel and the person of Jesus. Gandhi was a clear example and in our time people such as Mother Teresa of Calcutta and Nelson Mandela have also helped us to see the 'way of the Lord'. If we prepare the path for the Lord, then surely" all mankind will see the salvation of our God". (Luke 3:6)
1st Sunday of Advent
1st Sunday of Advent
(Luke 21:25-28,34-36)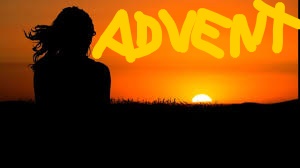 Advent is a time of Watching, Waiting and Wondering. If we keep these activities before our minds, then perhaps we will be ready for the great event which we commemorate and celebrate at Christmas.
Watching; During the last Sundays of the Church's Year we heard much about the coming of the Kingdom of God and in the parables of Jesus which we read we were given images of that Kingdom. The reality is that the Kingdom of God is among us. We are called to watch out for the signs of that Kingdom; the good news preached to the poor, captives set free, the blind receive their sight, the oppressed lifted up and coming of the Lord announced. Recognising the signs of the Kingdom will lead us to recognise the Lord himself.
Waiting; The waiting we do during Advent is not a tiresome, negative waiting, which frustrates and is unproductive. Our waiting is a 'waiting upon' rather than a 'waiting for', much the same as the way Mary waited. She went to the hillside to visit with and minister to Elizabeth. Let us wait upon each other with care and compassion during Advent and we may find that we are waiting upon the Lord.

Wondering; A child spends much time wondering; how, why?, when?, where? Wondering is childlike contemplation. How could God do this? Let us wonder at the great mystery that God came out of the heavens, took flesh and became one of us! This is the wonder that we share and by which we are blessed and saved.
The Gospel today says that we "will see the Son of Man coming in a cloud with power and great glory". Let us Watch, Wait and Wonder at His daily visitation to our souls.
Feast of Christ the King
Feast of Christ the King
(John 18:33-37)

What a contrast there is between the two men in today's Gospel!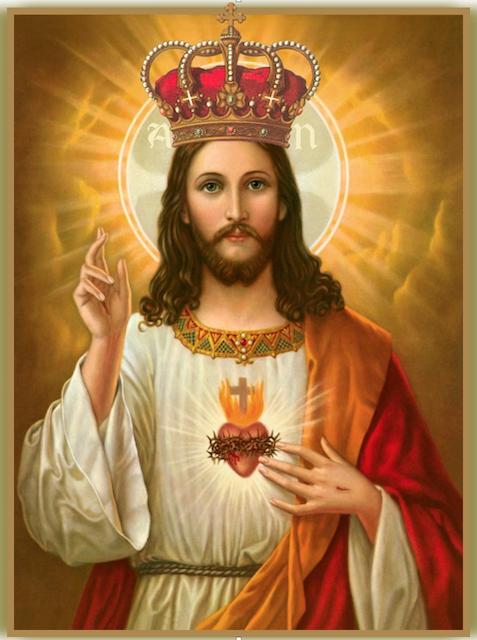 Pilate is there in all his glory, with the trappings of power, with the magnificent robes, with the impressive guards around him and a powerful army in the barracks awaiting his command. Pilate had risen to political power from being a soldier. He must have been very aware of how powerful he really was. And indeed he had become a real 'politician', as we can discern from the way he questions Jesus-neither taking personal responsibility for his actions nor denying the accusations brought against Jesus.
Jesus cuts a very different figure. Perhaps we have seen artists' impressions of the scene: Jesus is dressed in simple, rough and colourless clothes: He is looking haggard and drawn having spent a sleepless night in the cold basement of Caiphas's house: he is handcuffed with crudely knotted rope: his supporters are crouched in hiding: and his weapons are not tangible or visible.
But, we may ask, which of these two men is free? Or, who has the real power? Which of them would we admire, trust, follow? Granted, we operate and make our choices with a great deal of 'hindsight' but there is something genuine and impressive about the modesty with which Jesus presents himself and answers Pilate's questions. The crown which He wanted had nothing to do with personal honour; it was to glorify the Father that he came. The throne that he sought did not set him apart from or above the ordinary people; he delighted in being among the
poor and suffering. His army of followers were not forcibly conscripted; he lovingly drew people to himself by his kindness and compassion. The words that he spoke were not oppressive commands; his words have Life, Direction and Truth.
The purpose of Jesus's coming into the world was to bear witness to the Truth. "The Truth will set you free!". If we hear and accept the Truth spoken by Jesus, then we will indeed receive the Freedom of the Kingdom of the same Jesus Christ, our Universal King.
33rd Sunday in Ordinary Time
33rd Sunday in Ordinary Time
(Mark: 13:24-32)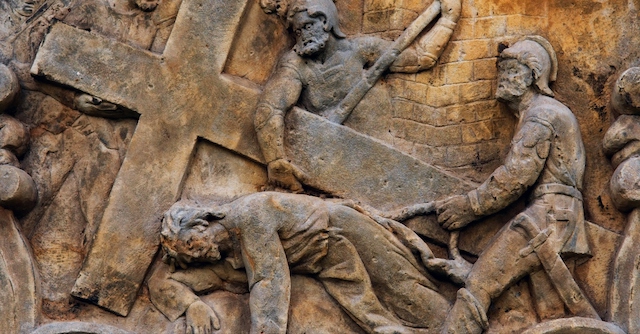 As we come towards the end of the Liturgical Year we are reminded of the 'Last Things'; Death, Judgement, Heaven, Hell, Eternal Life, The Last Day, Resurrection. The Gospel today has an Apocalyptic tone to it and the effect that it can have on us is no less frightening than it was for those listening to the words of Jesus as He tried to prepare them for His own death and the trials and persecutions that awaited the early Church of the first century.
We need to read this passage of Mark's Gospel on three levels: what it says of Jesus Christ, what it meant to those who first read it and what it holds for us today.
1. Throughout his ministry, Jesus emphasised his mission as the Suffering Servant of God who would sacrifice himself in Jerusalem on behalf of sinners. At this point of the gospel His death is imminent but he emphasised that there would be glorification.
2. Those for whom Mark was writing knew what darkness and distress meant. They lived in constant danger of suffering like their leaders had. They needed reassurance and reason for Hope.
3. For us too, in the throes of the ills and darkness of modern society, the doom and gloom of apocalyptic pronouncements might be frightening.
But for all who are in distress this Gospel holds out the message of hope. Pain, anguish and injustice are conditions which Jesus suffered on our behalf and he did not remove these from us by his suffering and death but he did assure us that we could find God in them. So a careful hearing of the gospel message will give us hope, a hope comes from the victory won for us by Jesus.
We are also assured that this victory is very near. How near? We do not know, nor is it for us to know. For us it is only to believe and to wait in hope for Christ to come again. In the meantime we are graced with the Word and the Sacraments to strengthen us in holiness.
Isn't it reassuring for us, as believers, that, no matter what happens, what disasters befall, that heaven and earth may pass away, the Word of God will endure?
32nd Sunday in Ordinary Time 
32nd Sunday in Ordinary Time
(Mark:38-44)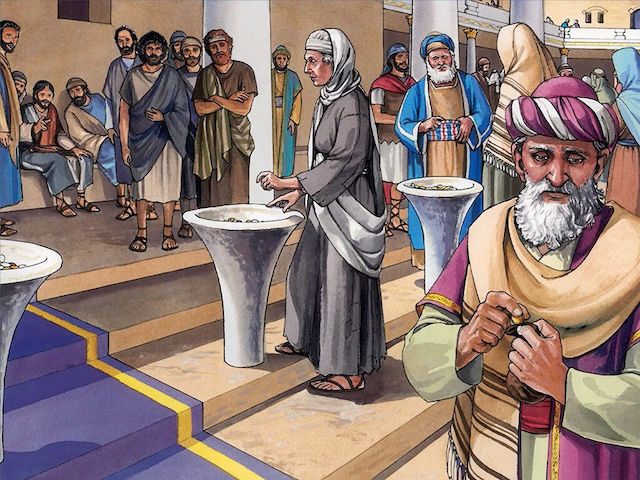 Today's Scripture readings seems to be about generosity, sincerity and the quality of our giving and commitment. The Scribes and Pharisees whom Jesus criticises may have been popular and generous but what seems to be most important for them is the image which they portray. The outward show of dress and being 'hail fellows, well met' seemed to motivate them more than being genuine neighbours and sincere persons. Hypocrisy eats away at the security of friendship and relationship and surely is the very antithesis of religion and spirituality.
Religious hypocrisy is not simply a lie; it deceives in order to win esteem by means of religious deeds which are not performed from pure intention. A hypocrite seems to be acting for God, but is actually acting for self. Throughout the scripture we are warned about hypocrisy and the danger that lies in wait to catch us out (Tim 4;2)
In some ways, generosity is the opposite of hypocrisy and we are given a wonderful example of what that means in today's Gospel story of the poor widow. The 'widow's mite' is part of our language now and it has been said that no widow ever became so famous by giving so little.
But that is unfair. The rich people in this story gave their 'loose change' but the widow felt 'the pinch' after her contribution. Generosity always takes its toll! But we know it never goes unrewarded.
Where do we need to be generous towards others? Do we need to be more generous towards God? Certainly the message of God's Word for us today should pose searching questions for all of us. The sincerity of our relationship with God will draw us into deeper prayer -personal and intimate between God and me. There is no need for dress of outward appearances here! From that relationship will flow a sincerity in our relationships with others and particularly within the context of celebrating the Eucharist together. Generosity does not just imply sharing of material things. We can contribute generously of our time, our care and our prayer with and for each other.
31st Sunday in Ordinary Time
31st Sunday in Ordinary Time
(Mark 12:28-34)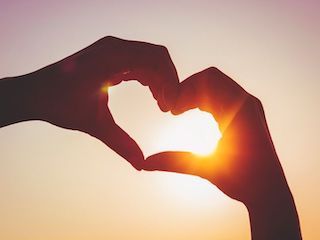 Jesus was a sound psychologist! He set the standard of loving neighbour to be similar to loving oneself. We all know that if we don't love ourselves then we won't easily be able to apply the 'law' of love to our neighbour. It all begins with being able to appreciate our creation by God and God's choice of each one of us as precious in God's eyes. In the psalms, we pray 'I thank you, Lord, for the wonder of my being' but we do not contemplate that wonder often enough.
When people talk about their spiritual lives and their relationship with God they very often concentrate on the failures, the shortcomings, the inadequacies and the sins. We seem to be able to move more easily into guilt trip mode than to notice the goodness in ourselves.
Saint Bernard describes the spiritual journey as being made up of four stages: The journey begins by loving one's soul, one's own self. That implies that you want the best for your soul, you aspire to heaven and consequently, fear hell. The journey continues as one begins to love justice. This means that you will want to do right, to fulfil your duties and cope with the trials that come your way. With the third stage of the journey one becomes a friend of wisdom. You do all you can to please God, so that God will be content with us and our lives. The final stage of the spiritual journey goes beyond oneself. Now you no longer act so that God should be pleased with you, but because YOU are pleased with God.
This may, at first, seem pretentious. But being pleased with God suggests that we can, at last, appreciate how God is present in our world, what God does in our lives and how easily we can relate to our God. If we are beings who live our lives in that context then surely we are blessed, happy and loveable - loved by God, by others, and by self. I am such a being as is everyone created and loved by the same God.
O God, my Creator, Redeemer and Sanctifier, help me to truly love myself with something of the love you have for me. And then, filled with your love, my life will be charged with a divine love for others.
30th Sunday in Ordinary Time
30th Sunday in Ordinary Time
(Mark 10:46-52)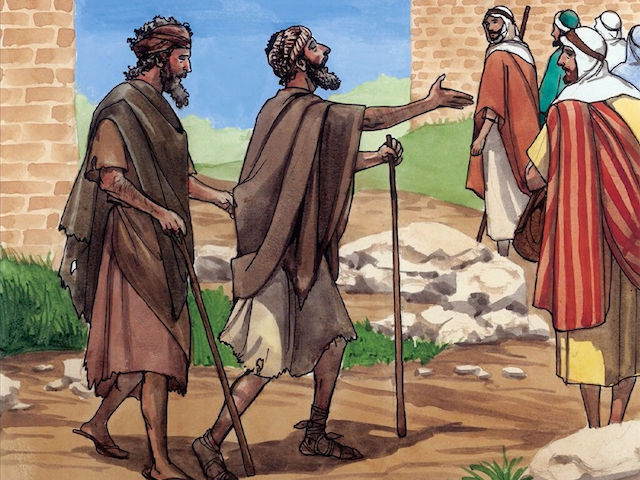 In the gospel of Saint Mark there are accounts of two blind men being cured by Jesus. The first one, in Chapter 8, occurs in Bethsaida. People brought a blind man to Jesus and begged Jesus to cure him. Shortly after this Jesus tested Peter's Faith by asking 'who do people say that I am?' Peter was not slow in coming forward and expressing his own Faith in Jesus. It was after this that Jesus foretold his Passion and Death, it was after this expression of Peter's Faith that he, Peter, would come to know who Jesus really was. In a sense, Peter's was a blind Faith. The cure of the physically blind man and the sight of Faith given to Peter are very similar.
The second cure of a blind man in Mark's Gospel is quite different. We can identify more easily with this blind man. We even know his name!, Bartimaeus. Bartimaeus, despite his blindness knew of the ministry of Jesus and did not wait for others to bring him to Jesus. He did not allow his handicap to inhibit him or hold him back. His request of Jesus, unlike that of James and John., was a pitiful, humble request for sight. It seems that he requested more than physical sight.
Bartimaeus is being present to us in the Gospel reading as a model of discipleship. The first step of discipleship is a renunciation of self. He heard that it was Jesus of Nazareth who was passing since Faith comes from hearing, this 'heard' is a loaded term! He began to shout out: 'Jesus, Son of David, have pity on me.' Although he is physically blind, he is seeing with the eyes of Faith. Bartimaeus throws off his cloak-laying aside the old clothing before putting on the white garment as we do in Baptism! Once he is healed of his physical blindness he gets up and 'followed Jesus on the way'!
Bartimaeus is a wonderful model of discipleship for all of us who have come to know the Lord in Post- Resurrection times when Jesus is no longer seen : we hear the Word of God, we allow it to touch our lives, we respond by acknowledging Jesus as Lord, we are healed of our old ways and we get up and follow Jesus on the Way.