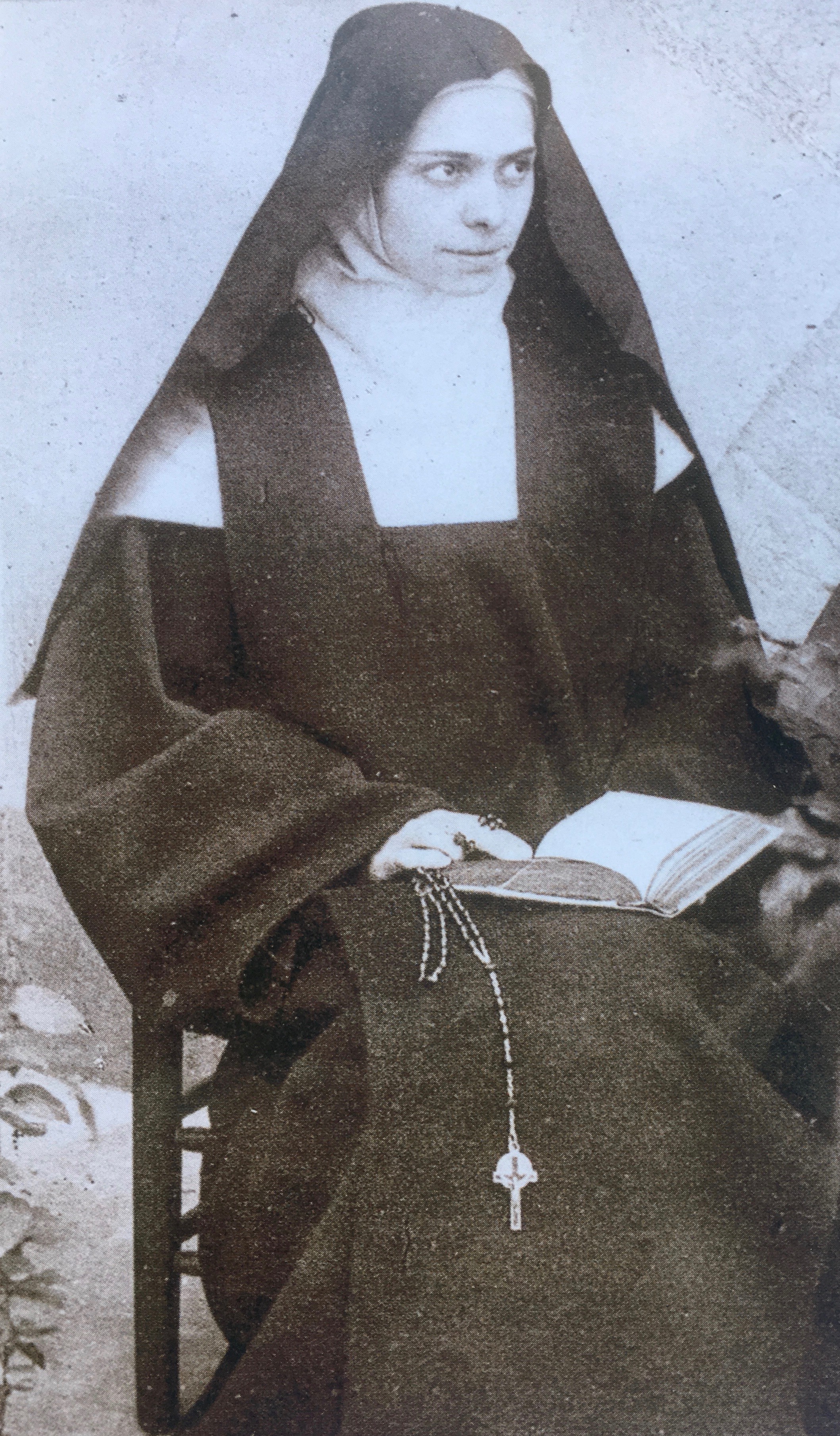 St Elizabeth of the Trinity: November 2016
Elizabeth's health was not robust. Her mother worried about her when she entered Carmel. She seemed to be perfectly well after her enterance into Carmel bot in 1905
Addison's disease was diagnosed. She accepted her condition with peace and grace and prepared to meet her beloved three. During her illness Elizabeth wrote many letters encouraging others and helping them in their spiritual lives. Her "Major" writings were writen in the last months of her illness.
Elizabeth died on the 9th November 1906.

I think that in Heaven my missin will be to draw souls by helping them to go out themselves in order to cling to God by a wholly simple and loving movement, and to keep them in this great silence within which will allow God to communicate Himself to them and to transform them into Himself.
October 28th 1906
Letter 335